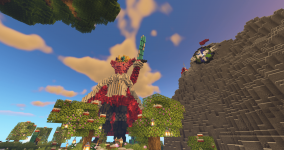 ​
This update is dedicated to Technoblade - visit our tribute on the updated Hub!

It's been a year since the re-release of Casual Towny! It's come a long way, but we've got plenty more coming. We're excited to share some things that we've been working on and are releasing for you today.

​
In the coming days, you'll be able to purchase new 1.19 blocks, and on Casual you'll even be able to buy mobs from the new Zoologist!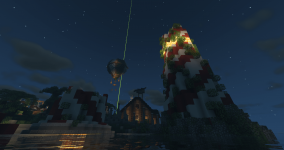 ​
Casual's spawn has been updated to celebrate the anniversary!​
It looks like the winds have wreaked havoc on Casual - watch out for unhinged windmills!​
Almost all of our limited release suffixes are being re-released for a limited amount of time!​
Plus 13 new suffixes, 2 new logmessages, and 2 new spams!​
Click

here

to visit the store!​